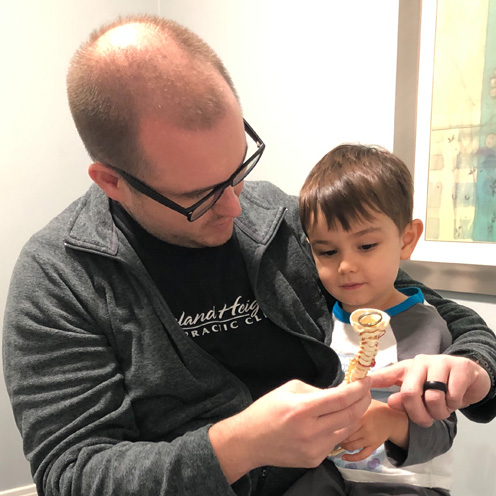 Welcome to Cleveland Heights Chiropractic Clinic!
Conveniently located in South Lakeland but worth the trip from anywhere!
Lakeland Chiropractors Dr. Scottie Ison and Dr. Alex Ison are a father-and-son team who are steadfastly dedicated to serving our community. We're passionate about delivering drug-free health care solutions to our patients and always strive to take the best possible care of each individual who walks through our door.
Our well-known practice has deep roots in this lovely town, and our family-centered office is warm and welcoming to all. From helping babies just weeks or months old to those that are 100-plus, we'd love the chance to discover how we can assist you.
Leave A Review

The Highest Quality of Care
No matter what you seek our help with, we'll make every effort to ensure you recover. You'll be treated immediately on your first visit because we know you don't want to wait to feel better. There are no high-pressure sales or marketing tactics – just our honest recommendations and advice. We also offer massage therapy, which can act as an incredible complement to our chiropractic care.
Contact us today to book your time with Chiropractors Lakeland Dr. Scottie and Dr. Alex! We accept insurance coverage and are in-network with many plans, including Medicare and Medicaid.