Chiropractic Care FAQ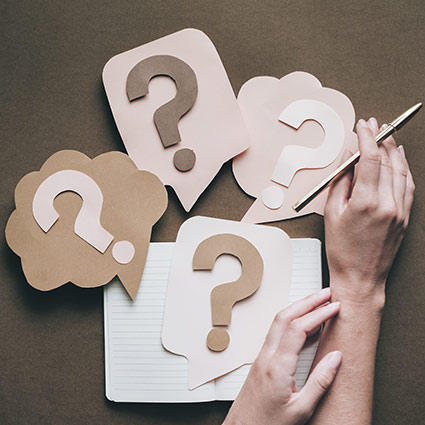 Common Answers to Questions We Hear
Chiropractic care is an effective and safe way to not only alleviate pain, but also promote optimal wellness. If you're new to this type of natural health care, you likely have questions.
Here are the ones we are asked most often, and our responses:
Once I go to a chiropractor, will I always have to go?
The choice is always yours but once you've experienced chiropractic care, you can appreciate the value in each visit. The doctor will create a care plan specifically for your chiropractic needs.
Does a chiropractic adjustment hurt?
Millions tolerate chiropractic adjustments daily. Many patients enjoy their treatments because of the relief they receive. Our doctors are very approachable and will walk you through each step of your treatment.
Can chiropractic cure everything?
No, chiropractic care can optimize your body's nervous system so that your body can take care of itself. We have a good relationship with medical professionals in our community if you need a referral for specialized care.
Does insurance cover chiropractic visits?
Many health insurance plans include chiropractic benefits. Call the member assistance number on the back of your insurance card to inquire about your eligibility for chiropractic benefits.
How much does chiropractic care cost at your practice?
Most patients find chiropractic care reasonably affordable. If you would like help determining what your payment responsibility might be or what our fee for services is, please call our clinic.
Do I need a referral from my physician?
Most visits do not require a primary care referral. You are welcome to call our office to inquire if one is needed for your plan.
Do you work with medical doctors?
Yes, we enjoy working with the many medical doctors that refer patients to our clinic.
Will I get adjusted on my first visit?
Our goal is to help you regain healthy spinal mechanics as soon as possible. Our doctors will examine you on your first visit. If there are no indications otherwise, they will also treat you on your first visit.
Will you suggest exercises or other things I can do?
The doctor will discuss home care and exercises specifically designed to involve you in maintaining your spinal alignment.
Can someone who has had back surgery see a chiropractor?
Yes, we tailor your care to your specific needs. The doctors carefully accommodate any health issues you have as they determine the delivery of your chiropractic care.
Still Have Questions?
If you have questions that weren't answered here, please contact our practice. Our friendly team will be happy to answer them!
CONTACT US »

Chiropractic Care FAQ | (863) 646-5707