Auto Accidents Chiropractor Lakeland
The Insurance Research Council reports that out of the 12 million motor vehicle accidents that happen each year, nearly one-third of those involved seek treatment from a chiropractor.
Why Choose Chiropractic If You've Been Injured?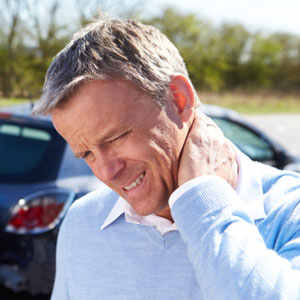 Simple: Dr. Scottie and Dr. Alex at Cleveland Heights Chiropractic Clinic are exceptional at treating soft tissue injuries. The most common injuries in a collision are sprains and strains of the spinal muscles and ligaments, making chiropractic the natural treatment of choice.
Studies support that those hurt in a car accident prefer chiropractic care to get the help they need. One such piece of research assessed 190 people with whiplash and found that those who visited a chiropractor reported a 100% satisfaction rate with their treatment.
Please note that we accept assignment and letters of protection. Dr. Scottie and Dr. Alex have close ties with the area legal community and are well-versed in assisting those in auto accidents and personal injury in our area. Contact us today to get started!
CONTACT US »

Balla JI, Iansek R. Headaches arising from disorders of the cervical spine. In: Hopkins A, ed. Headache: Problems in Diagnosis and Management. London: WB Saunders; 1988.

Auto Accident Chiropractor Lakeland FL | (863) 646-5707