Meet Dr. Scottie Ison
Why Chiropractic?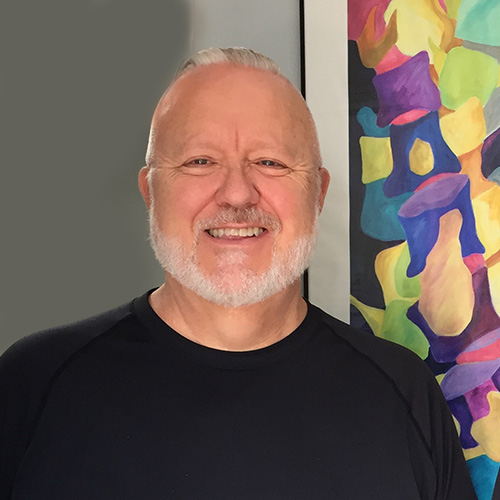 Even as a small child, the idea of working in the medical field appealed to Dr. Scottie. Maybe it was the subtle yet ever-present urging from his mother; maybe it was a desire to help people like his mom, who suffered from back pain.
His family made the move to Lakeland from Indiana in 1970. He first attended Polk Community College, followed by Florida Southern College, where he studied basic sciences and earned a Bachelor of Science in Psychology. After much careful consideration, he applied to National University of Health Sciences outside of Chicago.
He was accepted and embarked on five years of study including anatomy, biochemistry, X-ray, diagnosis and chiropractic adjusting techniques, as well as caring for patients in the school clinic. "To avoid any unnecessary Chicago winters, I attended year-round!" He graduated in 1979 and returned to this area to establish Cleveland Heights Chiropractic Clinic.
A Call to Help People
As a chiropractor, Dr. Scottie has always prayed to be used by God. The first time a patient told him, "I think the Lord used you to heal me," tears of joy filled his eyes. His career choice is affirmed many times a day. There isn't a day he doesn't look forward to getting up and heading into the office and doesn't see retirement anywhere on the horizon, even after more than 35 years in practice.
As his wife and soul mate Maryclaire (also our office manager) says of his profession, "This is pure heart for Dr. Scottie." Helping others is his calling, and he's passionate about fulfilling it.
CHIROPRACTIC CARE »
A Part of Our Community
Dr. Scottie's patients often concur with the youngest of his three sons, who said, "Cleveland Heights Chiropractic Clinic is conveniently located in south Lakeland but worth the trip from anywhere." It's probably after something Dr. Scottie's dad used to say, who is often quoted around our office. He also would state that Dr. Scottie wasn't the best chiropractor in the world, but the best was no better.
When he's not busy with his kids and grandkids, Dr. Scottie is involved with local, state and national chiropractic organizations and has held office for several of them, including on the ethics committee for the Florida Chiropractic Association.
If you'd like to find out more about chiropractic care or what we may be able to do for you,
contact us
today! Health insurance can be used for your visit.

Dr. Scottie Ison | (863) 646-5707