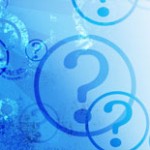 It used to be that Medicare only allowed 12 visits in a year but now the number is based on medical necessity. You may wonder how we measure medical need. We use an outcome assessment called the Functional Rating Index (FRI) to objectively evaluate how your pain is causing deficits in the activities of daily living.
A Subjective Analysis
We also use a visual analog scale to subjectively determine what your pain levels are. That is done through a history of what your current complaint is. That's documented in our notes which builds a case for your present course of care.
An Objective Measurement
To objectively determine what's going on we'll perform an orthopedic exam and neurological testing to ascertain where the problem's coming from and how best to treat it. We also will decide whether your condition is a chiropractic issue or something that needs to be referred to your primary care physician for co-management.
We want to ensure that you receive comprehensive chiropractic care. Contact our practice today to book an appointment.