Meet Abby Rodriguez, LMT
Making Others Feel Their Best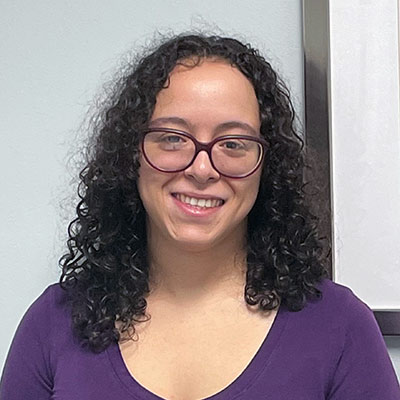 Abby's introduction to massage started when she accompanied her mother on her appointments to get reflexology for pain relief. Abby was also given instructions on what she could do at home to help alleviate her mom's pain. Abby also started doing little massages on her family members and knew she would pursue a career in providing this form of bodywork. At 18, Abby decided to attend massage school.
Education & Training
Originally from New Jersey, Abby went to the Institute of Therapeutic Massage in Bloomfield, New Jersey.
While in school, Abby loved learning about the body and improving her techniques. She also loved meeting the people there. Some of Abby's instructors worked with professional sports teams, or for cruise lines. For Abby, learning about the different career possibilities she could pursue in massage was an aha moment.
Abby achieved certification nationally, so she can practice in all 50 states.
Providing Many Techniques
Abby is trained in various massage techniques, including relaxation or Swedish, deep tissue, pregnancy, sports, myofascial release and more. She will customize her massages to meet each patient's unique needs and goals.
"Everybody gets aches and pains at times. I find it fulfilling to help someone go from being in pain to smiling and feeling comfortable. To hear a person say 'thank you' is so rewarding."
Outside the Practice
When Abby isn't working, she enjoys relaxing on the weekends, and napping and reading in particular. Abby also loves to take nature walks and travel. She also enjoys spending time with her partner and her tiny Chihuahua, named Xena after the warrior princess.
Abby also gets regular massages and chiropractic adjustments, as they are a big part of her self-care.
Schedule an Appointment
Contact Cleveland Heights Chiropractic Clinic today to schedule a session with Abby!


Abby Rodriguez | (863) 646-5707